How Long Will My BOTOX® Results Last?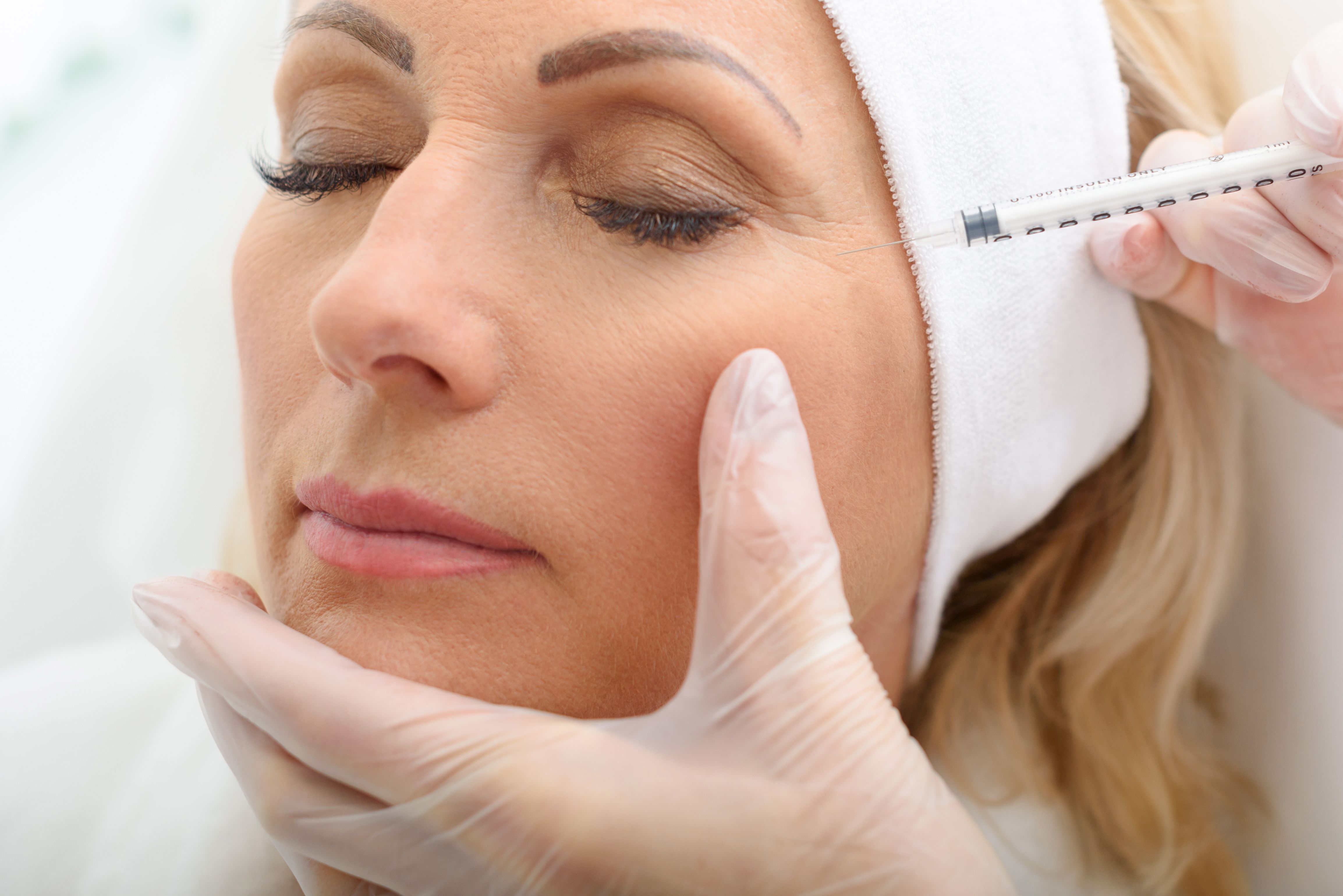 BOTOX® cosmetic treatments reduce the prominence of dynamic wrinkles by relaxing specific facial muscles. The non-surgical treatment remains one of the most popular cosmetic procedures in the United States.
If you're interested in injectable treatments, you've probably wondered, "How long does BOTOX last?" We all wish the results would last forever, but the active agent in the cosmetic injections is eventually reabsorbed by the body. To maintain your cosmetic results, you will need to return Dr. Christopher Hove's Philadelphia, PA, plastic surgery center for additional injections at regular intervals.
Results Can Last Up to Six Months
Individual results vary, but most patients will enjoy the benefits of their BOTOX injections for three to six months on average. Once you have undergone BOTOX injections at our Philadelphia, PA, plastic surgery center, it can take up to two weeks for the full cosmetic benefits to develop.
As your body beings to absorb the botulinum toxin, muscle contractions will return to the treatment site and dynamic wrinkles will become noticeable again.
Treatment Variations
Age, muscle density, prominence of thewrinkles, and other physiological factors all lead to variations in how long patients can enjoy the cosmetic benefits of BOTOX treatments. There is no way for Dr. Hove to know for certain how long your cosmetic benefits will last if you are undergoing your first BOTOX treatment.
There can even be variation between initial treatments. After undergoing a few treatments, you will know how long your cosmetic results last on average. Once the average duration of your cosmetic results is apparent, your visits to our Philadelphia, PA, office can be scheduled at regular intervals.
How Can I Make the Most Out of My BOTOX Treatment?
While the rate of botulinum toxin resorption is largely predetermined by physiological factors, there are steps patients can take to maximize the amount of time that the cosmetic results can be enjoyed. For one, working with an esteemed and experienced doctor like Dr. Hove allows you to receive the precise amount of injections needed at the right skin depth to maximize your results for the longest period of time.
Tips for extending the lifespan of your treatment include:
Working with a board-certified facial plastic surgeon like Dr. Hove who has over 15 years of professional experience administering injectable cosmetic treatments
Avoiding excessive sunlight and sunbeds that can weaken the skin and reduce the effectiveness of BOTOX treatments
Eating a healthy diet to ensure that your skin receives important nutrients
Avoiding weight fluctuations that can negatively impact the appearance of your face
Combining dermal fillers with BOTOX treatments to address static wrinkles
Investing in quality skincare products that can further rejuvenate your face
Say Goodbye to Fine Lines and Wrinkles
BOTOX treatments offer a safe and effective means of reducing or eliminating the prominence of wrinkles and fine lines. Follow-up visits for additional BOTOX injections can be scheduled at regular intervals and at a time and day that is convenient to you. Each visit will take well under half an hour to complete.
To schedule your next visit to see Dr. Hove, please contact our office online or call (610) 647-3727.
Related to This