A rhinoplasty performed by board-certified Christopher R. Hove, MD, can reshape your nose, help you breathe easier, or both.
Rhinoplasty surgery at the Hove Center for Facial Plastic Surgery in Main Line Philadelphia, PA, varies from patient to patient.
What factors can affect the cost of a cosmetic or medical nose job performed at Dr. Hove's esteemed Paoli, PA, plastic surgery practice?
What Can Affect Rhinoplasty Cost?
Various factors that affect the final cost of this popular, highly effective form of plastic surgery. When you come to our plastic surgeon's Paoli, PA, practice for what is commonly called a nose job, he will create a customized treatment plan based solely on your medical needs and cosmetic goals. Meaning, your treatment plan may cost more or less than another patient's treatment plan.
Rhinoplasty Procedure Type

Dr. Hove
performs closed, open, and reconstructive rhinoplasty procedures. All three can involve adjusting cartilage, nasal bones, and, if needed for breathing issues, the septum (the cartilage between your nostrils). He is a highly trained plastic surgeon who will discuss the best procedure to fit your goals and budget during your
consultation
.
Our luxurious Paoli, PA, practice
is located in Philadelphia's high-end Main Line neighborhood.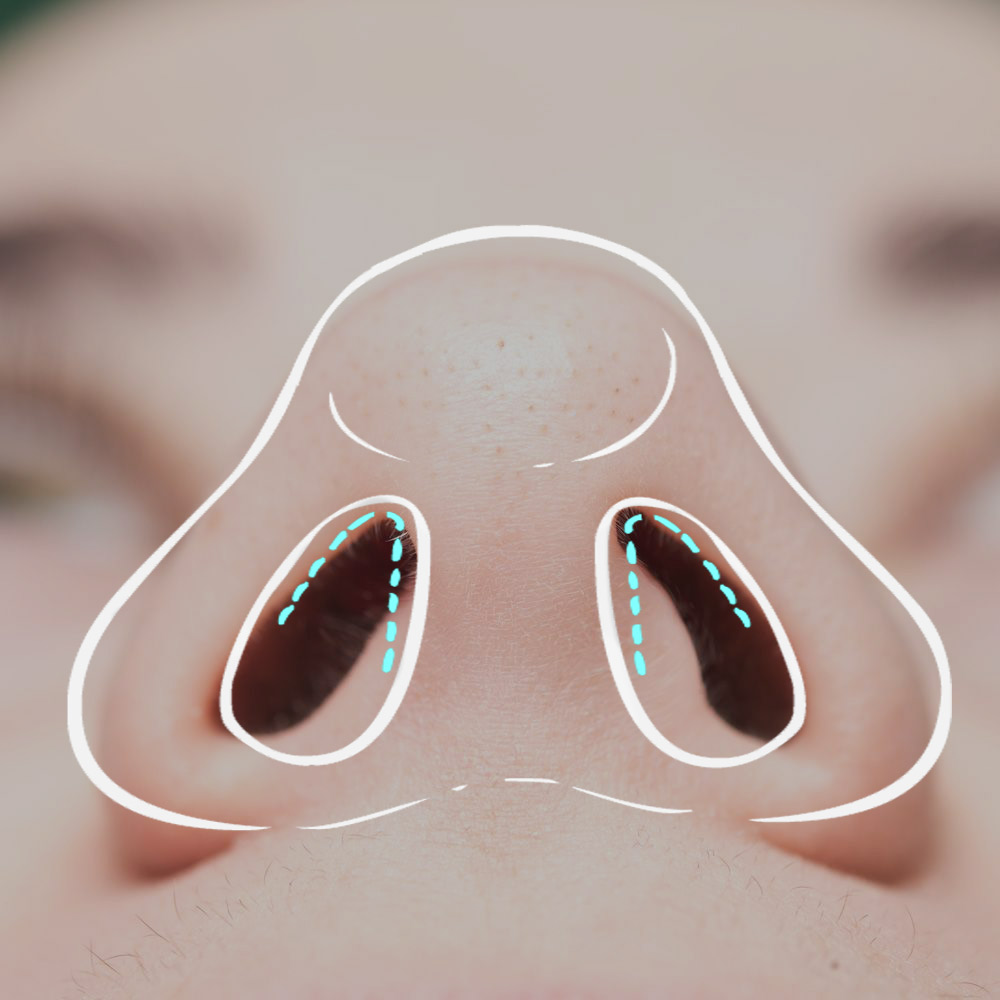 Closed
Closed rhinoplasty involves making incisions inside your nostrils if the profile (or bridge) of your nose needs reshaping. This type of rhinoplasty takes less time and is usually less expensive than other rhinoplasty procedures.
Open
Our plastic surgeon may perform an open rhinoplasty if the tip of your nose needs reshaping. An external incision is made below your nostril to give him unobstructed access to the cartilage in your nasal cavity. This procedure is generally more expensive than closed rhinoplasty.
Reconstructive
During this procedure, Dr. Hove can repair the damage done to your nose due to trauma, congenital irregularity, or the mistakes of previous plastic surgeons. The cost will depend on the complexity of treatment needed to fully restore your nasal function and structure.
The Reviews Are In
Dr. Hove Gets 5-Stars From His Clients
Dr Hove and his team are tremendous. They are extremely accomdating and caring. As a physician myself, I am very particular about who I let operate on me. Having said that, I felt completely comforable letting Dr Hove perform my septoplasty (correction of deviated septum). He called me the night of the procedure and the following day to check in on how I was doing. I would recommend to anyone in need of facial surgery.
View on Google
Dr. Hove and his team are great! Dr. Hove has incredible credentials and expertise. My results are beautiful. Dr. Hove closely listened to my goals, and my results are exactly what I wanted. My friends who had the same procedure done before me with other doctors in New York City wished they had gone to Dr. Hove after seeing my results. He was there throughout the entire process to address any concerns and to ensure that I was comfortable. His staff is also extremely kind and professional! I highly recommend this practice!
View on Google
4 Important Rhinoplasty Cost Factors
Results Like This Make Rhinoplasty Worth the Cost