Has a sagging brow diminished your once vibrant facial expressions, leaving behind a tired, sad, or even grumpy appearance?
Put yourself in the hands of Dr. Christopher Hove, a master plastic surgeon who pursues one aesthetic: the human face.
Discover how a brow lift at Hove Center for Facial Plastic Surgery in Paoli, PA, can bring life to your eyes.
Looking for a world-class plastic surgeon to restore a more youthful look through brow lift surgery? Dr. Hove serves the needs of the Philadelphia Main Line from his conveniently located office in Paoli. Schedule a consultation today.
A brow lift, also called a forehead lift, is a surgical procedure that eases the effects of aging and gravity by tightening the forehead. This restores a more youthful contour to the forehead, upper eyelids, and eyebrows while erasing frown lines.
There are many types of brow lifts that involve different incisions in different locations. Each has its own strengths and weaknesses, which makes choosing the right technique important to achieving the desired effect. Dr. Hove uses his artistic eye and extensive knowledge of the structure of the face to select an approach that best suits your face.
Even Minor Changes Can Have a Major Impact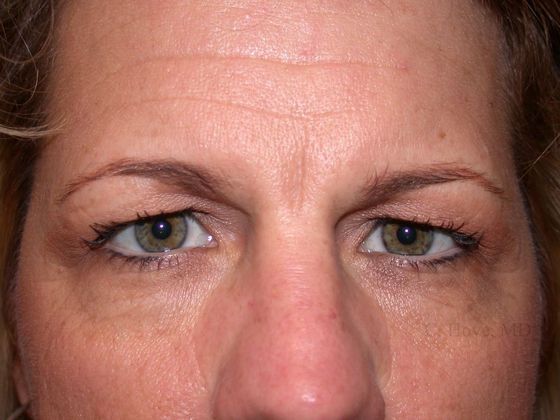 Before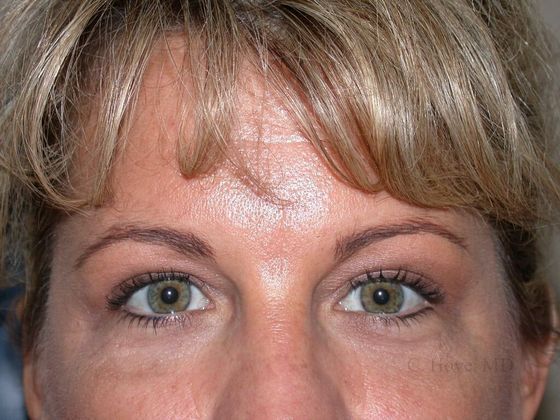 After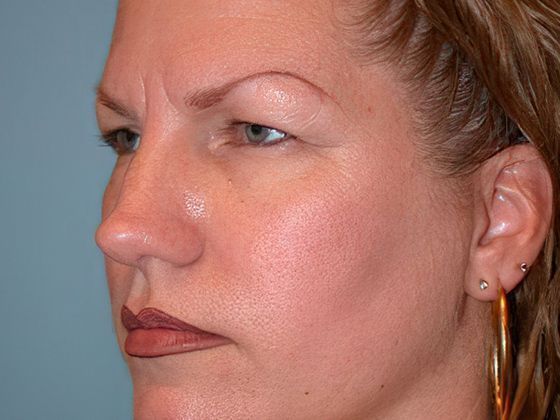 Before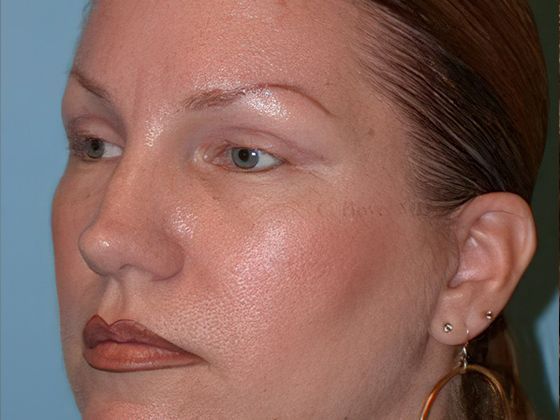 After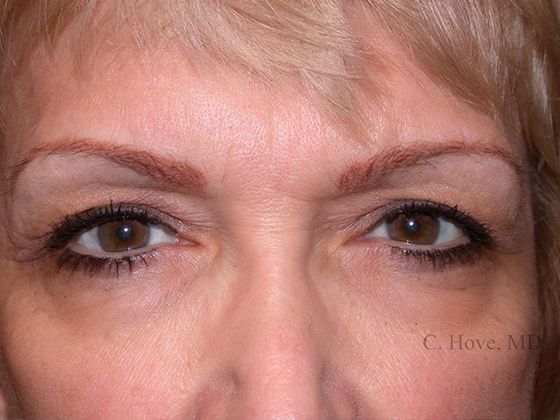 Before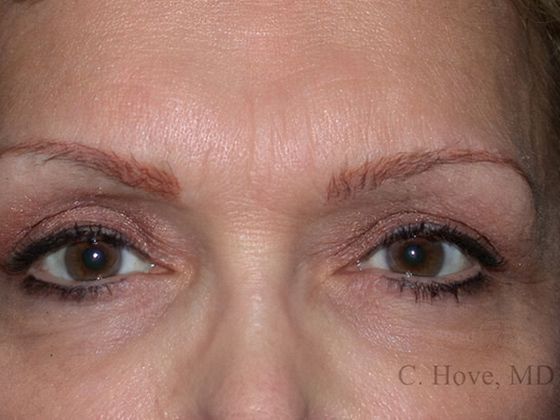 After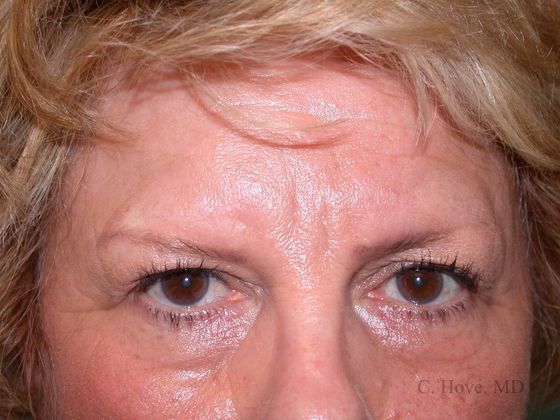 Before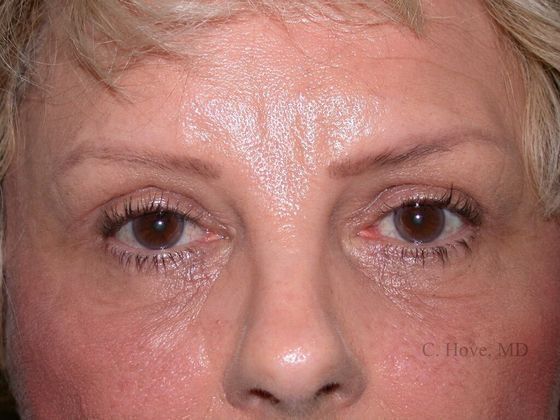 After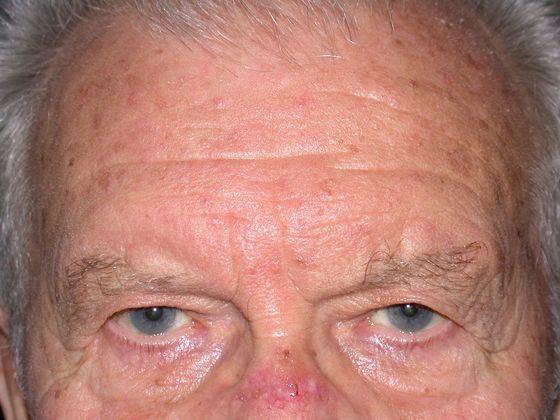 Before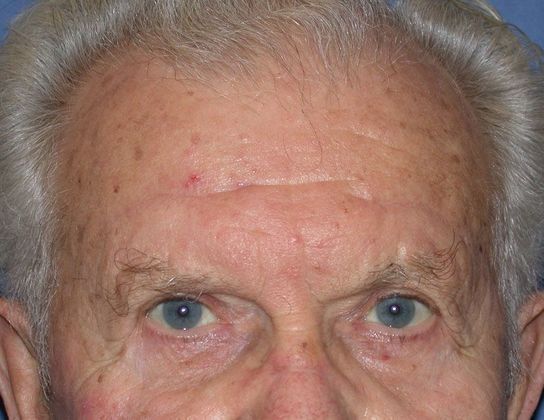 After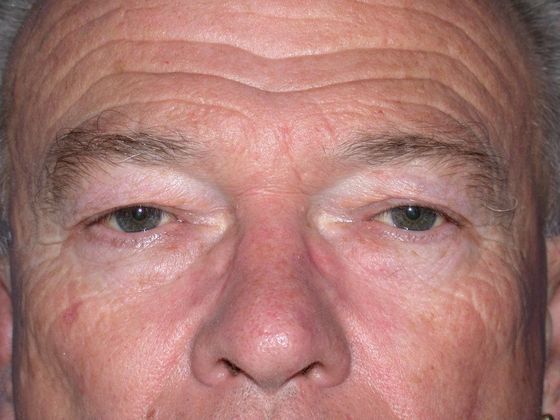 Before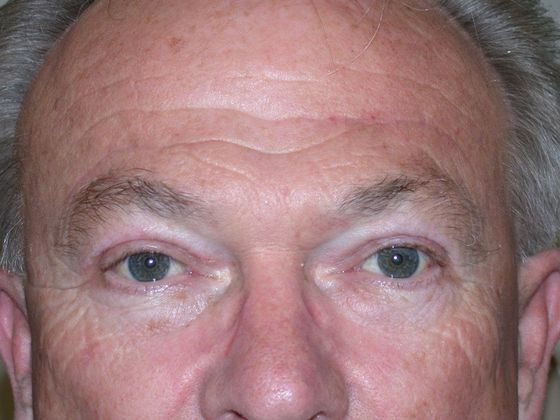 After
Are You Ready to Make a Change?
Contact Us about Brow Lift Surgery
An endoscopic brow lift or a midforehead brow lift may be just what you need to smooth away unwanted wrinkles and creases. Dr. Hove can tailor the procedure to your needs, helping you achieve your cosmetic goals.
In addition to forehead lift options, we can discuss other procedures that can enhance the appearance of your face, including cosmetic eyelid surgery (blepharoplasty) for the lower and upper eyelids and nonsurgical procedures that involve no incisions whatsoever.
If you live on the Main Line and would like to learn more about brow lifts, contact the Hove Center for Facial Plastic Surgery online. You can also schedule a consultation by phone.
Natural, Enhancing Results
A Caring, Talented Surgeon
Dr. Hove is such a caring, talented facial plastic surgeon. He really listens. Several of my colleagues are his patients and they all agree - his results are the best - natural and enhancing. His team are first rate.
Read More Reviews
Dr. Hove and his team are incredible. They took such good care of me before, during and after my procedure. I would recommend this practice to any friend or family member. Lastly, I LOVE my results.
Read More Reviews
Is It Time to Consider a Brow Lift?
Most patients considering a brow lift are over 40 with brow lines, eyelids that have begun to sag noticeably, and creases on the forehead. However, hereditary causes can bring people who are much younger in for treatment. You may be considering the procedure if you have noticed:
The outside edge of your brow sags, giving you a sad expression
The central brow hangs down, giving you an angry look
There are frown lines between your eyes
Your upper eyelid is hidden by drooping tissue
Brow Lift Techniques
Which Is Best?
Every brow lift case is unique and the "best" one will depend on your anatomy and preferences. Dr. Hove of the Hove Center for Facial Plastic Surgery on the Main Line is skilled in all brow lift techniques and will work with you to select a method that matches your desired results. He offers two popular brow lift procedures at his Greater Main Line practice:
Endoscopic Brow Lift
An endoscopic brow lift is a minimally invasive forehead lift surgery. Dr. Hove makes small incisions (approximately 1cm) in the hair-bearing scalp, and uses endoscopic instruments to correct a heavy brow or forehead. He uses a novel dissolvable device called an Endotyne® to hold the tissue in place until it heals. Dr. Hove is one of the first surgeons to use this FDA-approved device in live surgery at Stanford University before it was made available to surgeons nationwide.
Midforehead Brow Lift
In this type of brow lift surgery, Dr. Hove hides the incision right in a forehead crease. Since the incision is hidden on the forehead and all work is performed directly along the brow, this forehead lift technique is quick to perform, with a short recovery time and long-lasting results. The midforehead lift is most useful in the male face, or when there are particularly well-defined creases with a heavy brow. A bonus with this surgical method is that it does not require general anesthesia.
Many people undergo brow lift surgery each year...
Serving Main Line
Convenient Cosmetic Enhancements
Our plastic surgery practice is located in Paoli, PA, on the Main Line. We're proud to serve and be a part of this community. Making people's dreams come true is one of the most gratifying things about the work we do.
Dr. Hove and his team look forward to seeing you at our office to go over the risks and benefits of brow lifts. We can also discuss additional options for facial plastic surgery and nonsurgical cosmetic skincare.
"I am a healthcare provider and have experience dealing with many physicians and surgeons and I can honestly say Dr. Hove is an excellent practitioner who is kind and caring with his patients."

Sudan L. - 5 Star Review - Google
If you are just beginning to see the signs of aging or simply not ready for surgery, Dr. Hove can also achieve a nonsurgical brow lift using BOTOX®. While the results are not as defined as a surgical procedure, BOTOX can ease early signs of aging in the brow.
As a bonus to clients, the Hove Center in Greater Main Line joins with global aesthetic leaders to offer loyalty rewards programs:
Allē
Formerly called Brilliant Distinctions®, this rewards program is offered in conjunction with Allergan Aesthetics, maker of iconic brands like BOTOX Cosmetic, JUVÉDERM®, and KYBELLA®.
ASPIRE
A rewards program offered with Galderma, whose brands include Restylane®, Sculptra®, and Dysport®.
Flexible Financing
We also offer flexible financing through CareCredit®, which makes the procedures you want possible today. CareCredit also offers no interest options.
Let Us Determine Your Candidacy
Request a Consultation Today
If you have signs of aging in the forehead region and you think you could benefit from a brow lift, our plastic surgeon can determine if this procedure will help you achieve your goals or if another solution would be better for you. Dr. Hove's practice specializes in improving the appearance of the face and neck, so he has the expertise necessary to determine what can accomplish your aesthetic goals.
If you're in the Greater Main Line area, we invite you to request a consultation at our Paoli office or call:
"Dr. Hove closely listened to my goals..."
Dr. Hove has incredible credentials and expertise. My results are beautiful. Dr. Hove closely listened to my goals, and my results are exactly what I wanted. My friends who had the same procedure done before me with other doctors in New York City wished they had gone to Dr. Hove after seeing my results. He was there throughout the entire process to address any concerns and to ensure that I was comfortable. His staff is also extremely kind and professional!
View on Google
Dr Hove and his team are tremendous. They are extremely accomdating and caring. As a physician myself, I am very particular about who I let operate on me...

[Dr. Hove] called me the night of the procedure and the following day to check in on how I was doing. I would recommend to anyone in need of facial surgery.
View on Google